LARRY EISENBERG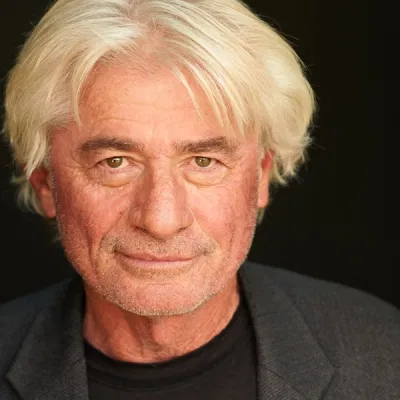 LARRY EISENBERG: is an Actor, Writer, and Director with his MFA in Directing from the California Institute of the Arts.  He wrote and directed the short film, David Proshker, which won several film festival prizes and has been broadcast on KCET. His scripted feature film, Fish Don't Blink, starring Lea Thompson and Dee Wallace Stone, has aired frequently on Showtime and The Movie Channel; He was nominated for a Valley Theatre League ADA award for directing Chaim's Love Song here at the LCGRT and recently performed as the Conductor in the Los Angeles Premiere of Terence McNally's Prelude and Liebestod. Some of his other favorite roles have included Edgar in King Lear opposite George Coulouris and Kit Carson in The Time of Your Life opposite Lonny Chapman.

Larry currently serves as Co-Artistic Director with the Group Rep and this year directed The Trip to Bountiful, Dion Boucicault's 19th century melodrama, The Poor of New York and most recently, Sherlock's Last Case.

He is currently about to begin rehearsals for an upcoming production of Boeing Boeing.
Return to company photos